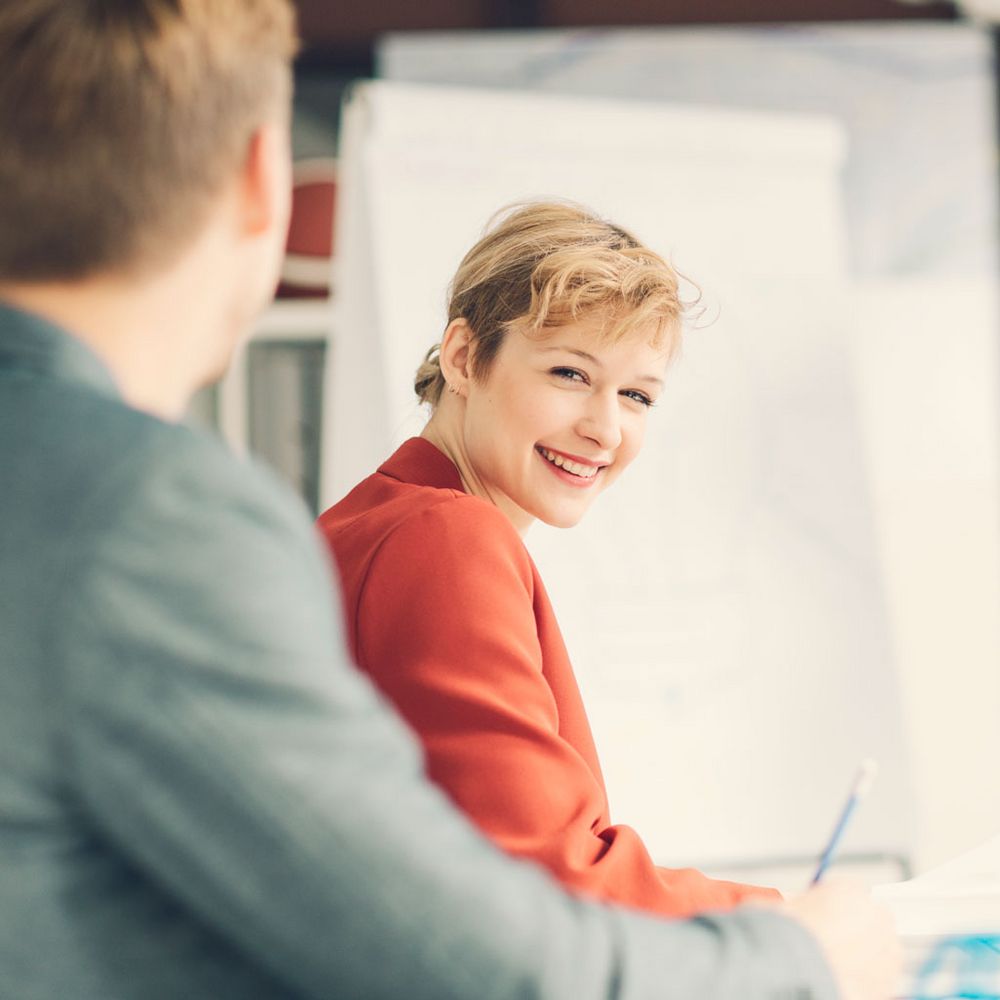 Language courses for companies
with inlingua Berlin
Qualified language courses for your employees
English, German, French or Chinese – your employees need to use a foreign language securely and fluently during their working day? Communicate with international clients, partners and contractors? Negotiate deals and contracts confidently
inlingua is your professional partner for the language training of your employees. We prepare your staff the best possible way for different language goals and communication tasks. Trainings can be held directly at your premises or at our language school in Berlin. Language training for employees is offered as individual training, group courses or crash courses. Together we identify your companys' needs and assess the level of knowledge and language goals of your employees. Based on that assessment, we put together an individualized training plan.
Here you can find an overview of satisfied inlingua customers.
Language courses for all levels and communication tasks
Language training for management, administration and secretarial staff
We assess language knowledge and goals of your employees
We describe language goals in a practical and binding manner
Types of training: individual, crash courses, groups
Supporting your employees language needs on the job
Preparation for internationally recognized language certificates (for e.g. TOEIC)
Training plan based on inlingua's 10 Steps to Success Programm
Language training is only successful when you can apply your language skills easily to every situation. This success is not an accident but the result of careful planning. Therefore, inlingua designs a training plan for you which is tailored in all its components to your language goals and tasks.
Tasks: What challenges would you like to master with foreign languages?
Evaluation: What level of knowledge can you build on?
Requirements: Which level would you like to reach?
Language goals: What is a realistic and motivating goal for you?
Type of training: How do you reach your goal most effectively?
Training materials: What kind of tools and materials help you actively speaking a language?
Trainer: How are you being supported by your inlingua trainer?
Personal support: How can we accompany you in organising your training?
Assessment: How can you measure the success of your language training?
Follow up: What can be done to ensure long-term language success?