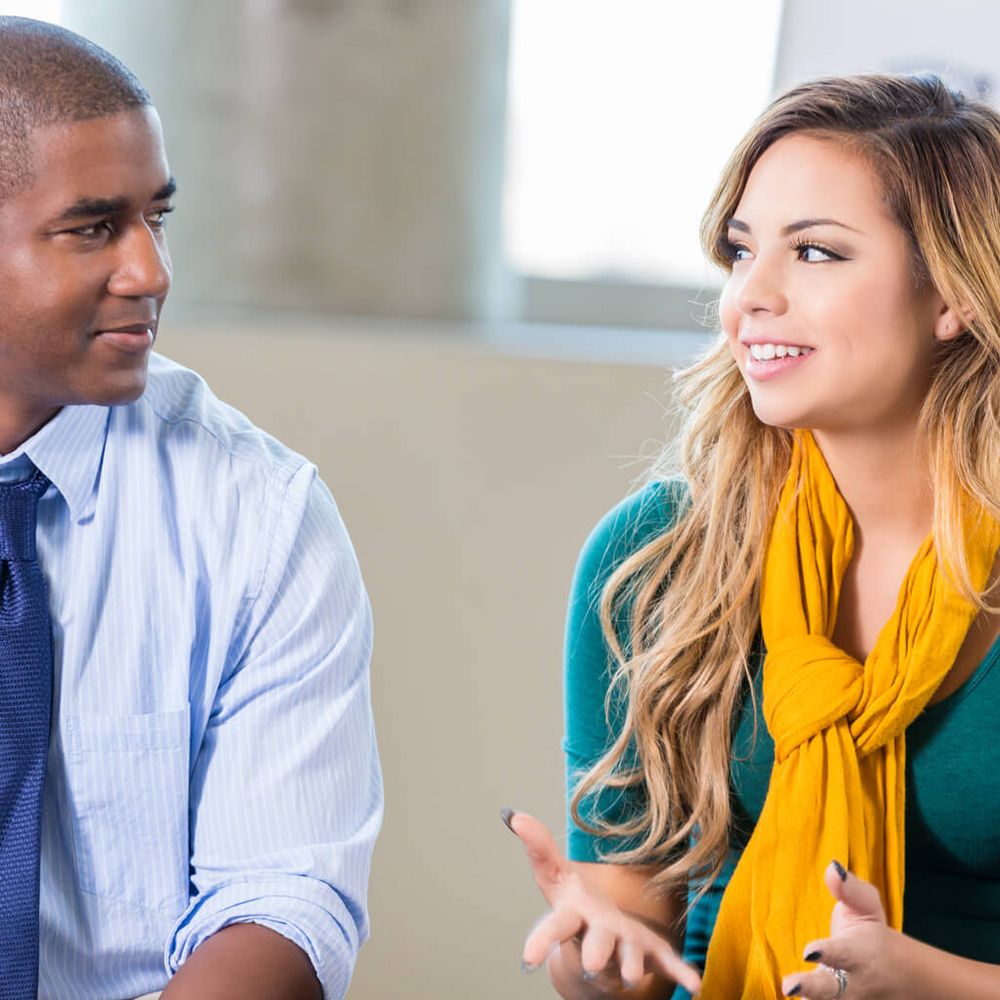 Spain One-to-One training
with inlingua Berlin
The most efficient way to reach your language goal
Whether you are looking to to refresh or expand your knowledge of Spain, or find a quick start in a new language; One-to-One individual training is the most effective way. We will prepare you for whatever your specific language and communication objectives may be: contact with foreign business partners, preparation for life abroad, or for a presentation in the near future.
We fit in with your appointment schedule, and gear the number of hours to your needs. Though structured learning situations and small role plays we make reaching that goal easier.
inlingua has over 40 years experience in helping people communicate.
Prices One-to-One training Spain
| Number lessons | Price |
| --- | --- |
| 100 lessons (à 45 Min) | 4.200,00 € * |
| 60 lessons (à 45 Min) | 2.640,00 € * |
| 40 lessons (à 45 Min) | 1.840,00 € * |
| 20 lessons (à 45 Min) | 960,00 € * |
| 10 lessons (à 45 Min) | 490,00 € * |
*in addition there is a 20,00€ administration fee as well as fees for the course material
The details
Personally tailored lessons to help you achieve your goal
All trainers have a background in education and are native speakers
The possibility to begin your course quickly
Customised schedule (Monday to Friday 8am - 8pm and Saturday from 9am - 1pm)
Flexible lesson packages, depending on your needs
Classes take place in our school in Berlin Mitte
Personal consultation with our staff as well as a level assessment using our online language assessment tool
We welcome you with our open atmosphere and modern classrooms
Effective learning using only the target language with native speaker teachers
Free additional participation in our conversation class (up to twice a week)
Access to our online learning tool iOL which offers extra exercises at your level