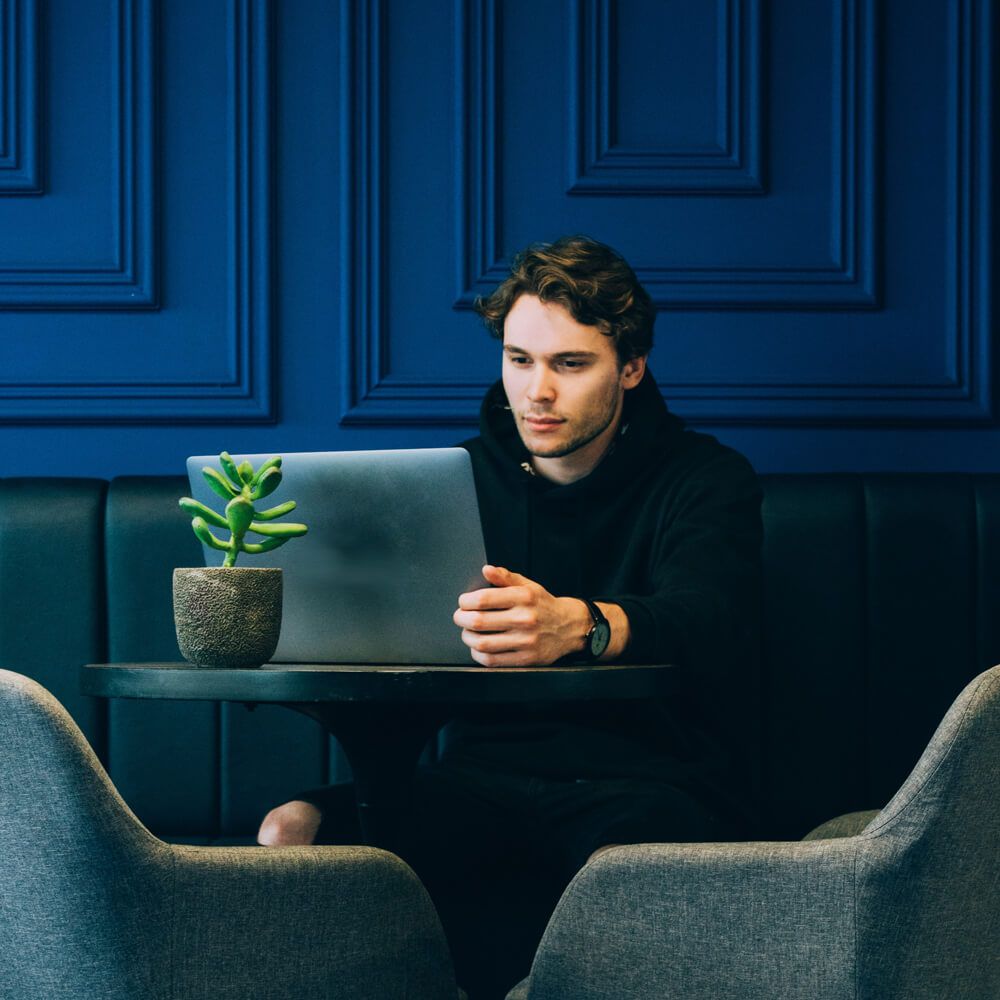 E-Learning
with inlingua Berlin
Tailor-made learning content.
Variedly presented
Integrated learning? At inlingua of course. As an inlingua course participant, you will not only learn on site at the inlingua language centers, but also with our attractive inlingua e-learning concept. It offers you a range of interactive multimedia activities that complement your language courses at inlingua and enable you to learn anytime, anywhere.
Flex-E-Books
Enough with the books! With the inlingua Flex-E-Book App for your tablet, you always have your personal learning content with you. So you can learn your favourite language wherever and whenever you want - even without an Internet connection!
Virtual Classroom
iVirtual, the virtual inlingua classroom, can be accessed from anywhere in the world. You (and any other participants) communicate interactively with your trainer via the Internet. Available for all offered languages and course types!